One of my very first forays into the world of the Ready Mixed whites was Atrium White. I planned a custom paint, armed with my color choice, I walked into my Benjamin Moore paint dealer, who luckily recognized it as a ready mixed paint. This meant that I paid a bit less.
At the time, it was a jarring transition from dark beige whites which were in the home I was redoing. M
uch of the trim paint was Berber White, 955, the difference was remarkable.
Atrium White is on the far right of the Benjamin Moore Whites color gallery.
It has some slight pink undertones, which worked well with the wallpaper I planned to use above it. It is super crisp!
Though it has pink undertones, it is not a pinky-beige paint and will not have all the problems that entails.
It is stunning with Edgecomb Gray as in this bath.
However, it does pair well with some more pink cast off white colors, such as Pratt and Lambert's Soapstone from their old fan deck. I tried to find an image of this paint, but no luck!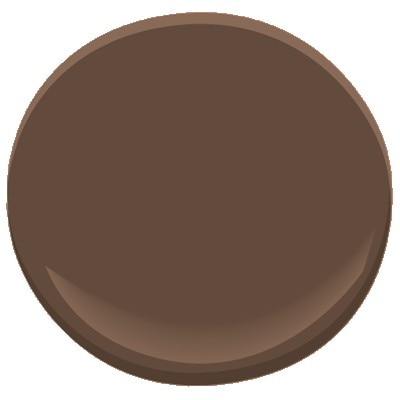 Benjamin Moore Chocolate Candy Brown, 2107-10
Atrium white works for walls and trim. For those who crave something moodier, another great pairing is with Chocolate Candy Brown, 2107-10.
Chocolate browns also have a significant red base. So it really is an inspired
combination
.
What do you think? Is there a place for Atrium White in your home?